Winter Weather Reminder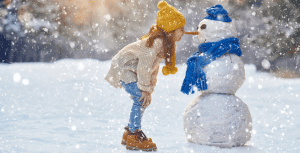 Parents: Thank you very much for your assistance behind the scenes in getting our brave Safety Patrol volunteers to school in the AM, and for your patience in waiting for the Patrol volunteers in the afternoon.
I appreciate your efforts greatly- and need your help in one more crucial area!
As the weather begins to transition to winter, and the tempertatures hover near (or even below) the freezing mark, it is crucial that our Patrols arrive at school prepared to serve in the various conditions that we encounter. This means, Patrols NEED to pack: winter jackets, hats, gloves, and scarves for Patrol. This is important for the safety of our Patrols, but also for the health and wellness of the school-at-large.
I thank you for your continued assistance in this endeavor, and appreciate all that you do!
5th Grade Morning Safety Patrol- December 2018
| | |
| --- | --- |
| Front | Back |
| Connor R. | Mary M. |
| Josephine C. | Noah C. |
| Iyassu E. | Arely G. |
| Adelaide O. | |
| | |
6th Grade Afternoon Safety Patrol- December 2018
Front
Back
Kiran K.
Emma C.
Abigail D.
Mia D.
Sarah R.
Anna R.
Students in 5th and 6th grade may serve as members of the School Safety Patrol. The patrols help school teachers and staff ensure the safety of students by assisting during the carpool morning drop-off and afternoon pickup. Students are assigned to one of three teams (A, B, C) and to either the front or back for duties.
Please contact Mr. Redman for additional information about our Safety Patrol Program.
5th Grade Morning Safety Patrol- November 2018 
| | |
| --- | --- |
| Front | Back |
| John F. | Samantha W. |
| Caitlyn W. | Camryn G. |
| Emily J. | Grace H. |
| | |
| | |
| | |
6th Grade Afternoon Safety Patrol- November 2018
| | |
| --- | --- |
| Front | Back |
| Isabella B. | Mary J. |
| Emma C. | Amelia W. |
| Briana S. | Anita O. |
5th Grade Morning Safety Patrol- October 2018
| | |
| --- | --- |
| Front | Back |
| Trent K. | Alyssa F. |
| Andrew H. | Carmen B. |
| Grace A. | Amelia W. |
| Julianna A. | Alexa J. |
| TRAINERS: Arely G., Noah C., Adelaide O., Josie C. | |
6th Grade Afternoon Safety Patrol- October 2018
| | |
| --- | --- |
| Front | Back |
| Isabella R. | Savanna L. |
| Jesus S. | Mikayla L. |
| Leslie T. | Vincent S. |
| Jennifer L. | TRAINERS: Emma C., Kiran K., Abigail D., Mia D., Sarah R., Anna R. |
5th Grade Morning Safety Patrol- Aug./ Sept. 2018
| | |
| --- | --- |
| Front | Back |
| Connor R. | Mary M. |
| Josephine C. | Noah C. |
| Iyassu E. | Arely G. |
| Adelaide O. | |
| TRAINERS: Savannah Loy, Mikayla Loy, Emma Coleman, Isabella Brown | |
6th Grade Afternoon Safety Patrol- Aug./ Sept. 2018
| | |
| --- | --- |
| Front | Back |
| Kiran K. | Emma C. |
| Abigail D. | Mia D. |
| Sarah R. | Anna R. |
| | |
| TRAINERS: Cam S., Elizabeth R., Jeffrey C., Christopher M. | |
TEAMS 
5th Grade Morning Safety Patrol- 'A' Team
| | |
| --- | --- |
| Front | Back |
| Connor R. | Mary M. |
| Josephine C. | Noah C. |
| Iyassu E. | Arely G. |
| | |
| | |
5th Grade Morning Safety Patrol- 'B' Team 
| | |
| --- | --- |
| Front | Back |
| Alexa J. | Alyssa F. |
| Andrew H. | Carmen B. |
| Trent K. | Amelia W. |
| | |
| | |
5th Grade Morning Safety Patrol- 'C' Team 
| | |
| --- | --- |
| Front | Back |
| John F. | Samantha W. |
| Caitlyn W. | Camryn G. |
| Emily J. | Grace H. |
| | |
| | |
| | |
6th Grade Afternoon Safety Patrol- 'A' Team 
| | |
| --- | --- |
| Front | Back |
| Kiran K. | Emma C. |
| Abigail D. | Mia D. |
| Sarah R. | Anna R. |
| | |
6th Grade Afternoon Safety Patrol- 'B' Team 
| | |
| --- | --- |
| Front | Back |
| Isabella R. | Savanna L. |
| Jesus S. | Mikayla L. |
| Leslie T. | Vincent S. |
| | |
| | |
| | |
6th Grade Afternoon Safety Patrol- 'C' Team 
| | |
| --- | --- |
| Front | Back |
| Isabella B. | Mary J. |
| Emma C. | Amelia W. |
| Briana S. | Anita O. |
| | |