Grocery Programs Overview
All Saints currently participates in the Giant A+ Rewards and Harris Teeter's Together in Education programs. These programs provide cash to our school based on the amount that registered customers spend each school year.
The Harris Teeter program requires re-registration each school-year Harris Teeter: Together in Education– All Saints Code: 6623
The Giant A+ Rewards program no longer requires yearly re-registration. Giant A+ Bonus Bucks Program– All Saints Code: 02005
Don't forget to recruit family and friends by encouraging them to register as well.
Box Tops for Education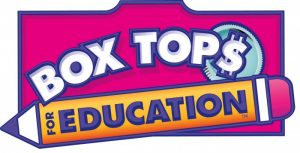 Participating in our Box Tops For Education school collections is an easy way to earn money for our school. Since 2005, All Saints has earned over $25,000! Get creative and ask your neighbors, relatives, co-workers, etc. It's easy cash for the school. Box Tops For Education – Collections Form Use as many as you need or collect them in a baggie. Please label the sheets or baggies with your teacher's name. For a complete listing of where to find boxtops, go to www.btfe.com.
Thank you for supporting this program to benefit All Saints Catholic School. Did you know that All Saints is ranked in the top 10% of schools, both nationally and in the state of Virginia, for Box Tops collecting?
Shoparoo
An App which assigns point values to each scanned receipts and sends a check to All Saints School based on the total points the All Saints Parent's earn. Visit the Shoparoo website for more information.
Thank you for your support!