Spirit Events
The PTO will soon be announcing upcoming Spirit Events. Please check back on this page in mid-September 2022.
Easy Ways to Earn Money for All Saints
Through "passive fundraising," you can support All Saints by using the services of participating businesses that provide funding to our school based on your purchases. See the flyer linked below to find out how you can support All Saints through the Harris Teeter Together in Education Program, AmazonSmiles, Box Tops for Education, and now Shutterfly!
 All Saints Passive Fundraiser Flyer
Harris Teeter – Together in Education
All Saints currently participates in Harris Teeter's Together in Education programs. These programs provide cash to our school based on the amount that registered customers spend each school year.
The Harris Teeter program requires re-registration each school-year Harris Teeter: Together in Education– All Saints Code: 6623
Don't forget to recruit family and friends by encouraging them to register as well.
Box Tops for Education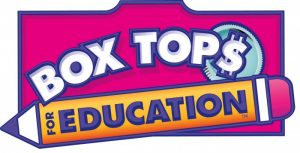 Did you know that All Saints is ranked in the top 10% of schools, both nationally and in the state of Virginia, for Box Tops collecting? Since 2005, All Saints has earned over $25,000 through Box Tops of Education.
Recently, the Box Tops for Education Program has enacted changes and is now primarily using a mobile app to collect proof of purchase for participating products, rather than the clipped box tops. Anyone (parents, grandparents, neighbors, etc.) can download the app to their mobile device and select All Saints Catholic School. Then, when you buy participating products, you upload photos of your receipts and the program will instantly recognize participating products and register the school's earnings. Receipts must be uploaded within 14 days of purchase.
Get creative and ask your neighbors, relatives, co-workers, etc. It's easy cash for the school. Thank you for supporting this program to benefit All Saints Catholic School.
AmazonSmile
Setup an account or login to your existing AmazonSmile account at smile.amazon.com. Designate All Saints Catholic Church in Manassas, VA to benefit our parish school. Funds will directly support our school!
Shutterfly
All Saints Catholic School now has a custom online storefront where you can shop Shutterfly's collection of photo books, cards, gifts, stationery, keepsakes, home décor and more. For every purchase made, Shutterfly will donate 8% to All Saints!
Visit our Shutterfly Storefront at allsaints.shutterflystorefront.com.
Start shopping. Both Shutterfly AND Tiny Prints purchases qualify.
For every purchase made, 8% of the proceeds will go to our school.
Please share our Storefront link with your family and friends: allsaints.shutterflystorefront.com.
Shoparoo
An App which assigns point values to each scanned receipts and sends a check to All Saints School based on the total points the All Saints Parent's earn. Visit the Shoparoo website for more information.
Thank you for your support!