A POP UP BOOK FAIR —MAY 20-24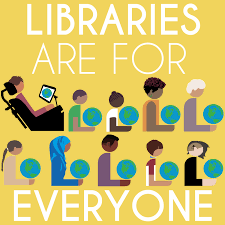 Welcome to Library with Mrs. Coyle
The All Saints Catholic Library is an interactive learning environment geared to ignite hands on activities, technology literacies and encourage students to develop a lifelong interest in reading. The library has evolved into a "dynamic" space always ready to move and change to support multiple strategies for academic success. 
Library End of the Year Dates:
May 31st- All library books due back & last day to take AR's for the 3rd quarter Trimester Rise & Read Challenge
June 7th- Last day of library classes

 Students cultivate TEAM BUILDING skills during TECH LIVE session!
HOUSE OF SAINT JEROME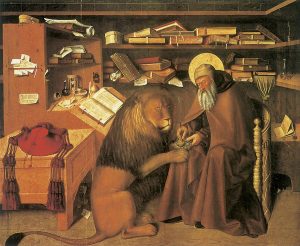 Motto: 

The power of God's words will make us stronger, braver, kinder and unstoppable!
UPDATE! 
The Battle of the Books team members only will meet  May 13th at 3:15-4:30 in the library. The team will prepare for the Battle of the Books Competition on May 14th at St. Timothy Catholic Church. BOB Team members and alternates need to have their Field Trip Permission Forms turned in by May 13th in order to travel to the competition.  
---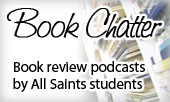 Book Chatter is a podcast produced by the All Saints Library/Media Center featuring student reviews of books in our library.
Visit our latest Book Chatter feature now!
---
All Saints Destiny Quest /Follett App

Even when school is out, students can continue to search through Destiny Quest, Title Peek, WebPath Express and Ebooks.  The All Saints school community can remotely access the school library collection 24/7.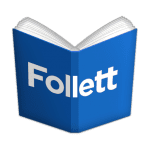 Destiny Discover offers All Saints students a collection of  Ebook titles.  Students can access these Ebooks on any internet-enabled device (phone, iPad, PC).  Access allows students to "browse" the books online for up to 15 minutes (without checking out), or you can check out your book just as you would any print format book.  The Ebook will automatically be returned in 14 days.  Checking the book out ensures that you can access the book online at anytime, or you can download it for reading later in Follett's offline reader.
All Saints Destiny Library Online Catalog
Students 4th through 8th grade have Ebook accounts. Also, check out this video for DESTINY QUEST!
---

Checkout Procedures
Check Out the new books added to the collection. Students are very excited about getting their books, but in order for them to check out another book they must remember to bring back their library books by the due date. All grades can check out additional books for assignments!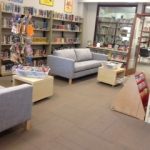 K-2nd 1 Book –Due back in 1 Week
3rd – 8th 2 Books – Due back in 2 Weeks
---
Accelerated Reader Program
The Accelerated Reader Program is a computerized reading enrichment program that combines great children's literature with computer skills. Students will read a book and then take a computer quiz that is given in a multiple choice format.
As an individualized reading program, it is designed to motivate students to read more.
For further details, please see our Accelerated Reader Program information page.