Welcome to Library with Mrs. Coyle
The All Saints Catholic Library is an interactive learning environment geared to ignite hands-on activities, technology literacies and encourage students to develop a lifelong interest in reading. The library has evolved into a "dynamic" space always ready to move and change to support multiple strategies for academic success. 


2019-2020 Battle of the Books…. it is time to get a jump start and be ready to review "Front Desk" by Kelly Yang. This historical fiction novel was the winner of the Asian-Pacific American Award for Children's Literature and tackles the immigrant experience through the eyes of an elementary school student.   5th-grade teacher Mrs. Liu will stop by and lead this book club discussion. This year different faculty/staff/admin will drop in occasionally to the BOB meetings and join the book discussions.  The BOB first meeting date this year will be announced once school has officially started.
---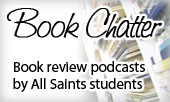 Book Chatter is a podcast produced by the All Saints Library/Media Center featuring student reviews of books in our library.
Visit our latest Book Chatter feature now!
---
All Saints Destiny Quest /Follett App

Even when school is out, students can continue to search for resources . The All Saints school community can remotely access the school library collection 24/7.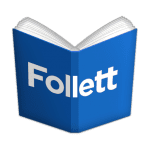 Destiny Discover offers All Saints students a collection of  Ebook titles.  Students can access these Ebooks on any internet-enabled device (phone, iPad, PC).  Access allows students to "browse" the books online for up to 15 minutes (without checking out), or you can check out your book just as you would any print format book.  The Ebook will automatically be returned in 14 days.  Checking the book out ensures that you can access the book online at anytime, or you can download it for reading later in Follett's offline reader.
All Saints Destiny Library Online Catalog
Students 5th through 8th grade have Ebook accounts. Also, check out this video for DESTINY QUEST!
---

Checkout Procedures
Check Out the new books added to the collection. Students are very excited about getting their books, but in order for them to check out another book they must remember to bring back their library books by the due date. All grades can check out additional books for assignments!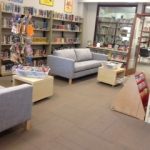 K-2nd 1 Book –Due back in 1 Week
3rd – 8th 2 Books – Due back in 2 Weeks
---
Accelerated Reader Program
Congratulations All Saints students you read almost 6,500 books during the 2018-2019 school year….let's exceed that goal this year! The Accelerated Reader Program is a computerized reading enrichment program. Students have the option to read a book and then take a computer quiz that is given in a multiple-choice format to assist in developing comprehension skills.
For further details, please see our Accelerated Reader Program information page.
"With God All Things Are Possible."