Welcome to Library with Mrs. Coyle
New Year, New Staff, New Adventures!  This year the All Saints Library is transforming its physical space into an interactive learning environment geared to ignite hands on activities, technology literacies and encourage students to develop a lifelong interest in reading. Students are recharged after their summer break and have been excited to explore the new possibilities in the library.  Students met the new Library Tech Specialist Assistant, Mrs. Keenan and were thrilled to learn of her favorite book titles plus how she plans on running in her first full marathon race this fall.
Get Ready to Read…. This year's Library theme is

READ, LEARN, INSPIRE 25,000!

              All 2nd – 8th grade students are challenged to earn at total of 25,000 Accelerated Reading points by the end of the school year. 
 
Battle of the Books is off to a great start!!
The next Battle of the Books meeting will be in the library on Oct. 2nd  3:15 to 4:15. Be prepared to discuss Some Writer by Melissa Sweet and The Trumpet of the Swan by E.B.White. Also remember to complete your extension sheets for each of the books, bring in participation form signed by parent and a snack for yourself. 
---
All Saints Destiny Quest 24/7

Even when school is out, students can continue to search through Destiny Quest, Title Peek, WebPath Express and Ebooks.  The All Saints school community can remotely access the school library collection 24/7 from multiple devices or simply choose to download the Follett App. and be a 21st Century Learner!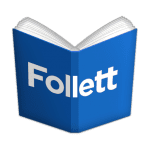 Destiny Discover offers All Saints students a collection of  E book titles.  Students can access these E books on any internet-enabled device (phone, ipad, PC).  Access allows students to "browse" the books online for up to 15 minutes (without checking out), or you can check out your book just as you would any print format book.  The E book will automatically be returned in 14 days.  Checking the book out ensures that you can access the book online at anytime, or you can download it for reading later in Follett's offline reader. You can search for Follett EBooks using the All Saints Destiny Library Online Catalog with a student username and password account. Students rising to 5th through 8th grade have Ebook accounts. Also, check out this video for DESTINY QUEST!
---

Gale Databases – Gale®part of Cengage Learning is a world leader in e-research and educational publishing for libraries, schools and businesses. The Library of Virginia provides free access to several databases.  Gale is best known for its accurate and authoritative reference content as well as its intelligent organization of full-text magazine and newspaper articles. http://infotrac.galegroup.com/itweb/va_p_all_saints
Checkout Procedures
Check Out the new books added to the collection. Students are very excited about getting their books, but in order for them to check out another book they must remember to bring back their library books by the due date. All grades can check out additional books for assignments!
K-2nd 1 Book
Due back in 1 Week
3rd – 8th 2 Books
Due back in 2 Weeks
Visit our latest Book Chatter feature!
---
Accelerated Reader Program
What is the Accelerated Reader Program?
The Accelerated Reader Program is a computerized reading enrichment program that combines great children's literature with computer skills. Students will read a book and then take a computer quiz that is given in a multiple choice format. As an individualized reading program, it is designed to motivate students to read more.
How does a student get started?
A students target reading level is usually determined by grade level. For example, a student in 3rd grade would have a typical reading range between 3.0 and 3.9. However, students read at different levels and the reading or book range can be adjusted.
What grades take AR quizzes?
Students in grades 2nd through 8th are encouraged to take AR quizzes. It is important that a student can independently read the book and operate the AR computer program to answer a series of multiple choice questions.
How does a student select an AR book?
The Goal is to motivate students to read more and to enrich their reading experiences. Along with the reading level is a point value. The point value is usually determined by the length of the book, while the reading level is associated with the vocabulary. There are books that are 4.0 reading level worth 1 point and some that are the same reading level worth 9 points. It is a combination that the AR organization establishes.
How many questions are on an AR quiz?
The number of questions will be influenced by the difficulty of the book level. Normally quizzes will have 5, 10 or 20 questions.
What is considered a good AR score?
The objective is to score at 80% or above on the AR quizzes. Scoring lower may indicate that the material is too difficult, and the student should select a book at the lower end of their reading level. A student that scores at 95% or above at the upper end of their reading level, may need to adjust their reading range higher.
When can students take AR quizzes?
Students may take the AR quizzes during their weekly library class or homeroom classrooms in 2nd-5th grades.  Middle School students may come to the library in the mornings once the school is officially open before the tardy bell and lunch recess all days except Friday's.  Also, Book Fair Week the library is closed for book checkout and AR quizzes.
What are the AR requirements?
The AR program requirements are set up independently by each teacher.
How does the library facilitate the AR program?
There are 15 wireless laptops that have the access to over 150,000 AR quizzes.  Renaissance Learning hosts the All Saints AR program and determines book titles, book levels and number of points for quizzes.  Also, the Gold Medal Reader program is an optional reading incentive that tracks students AR points.
Does every book have an AR quiz?
No, not every book title has an AR quiz, but there are over a hundred thousand AR quizzes. Most popular titles have an AR Quiz.  Parents can search for AR Book titles through the Home Connect link on the All Saints web site homepage then click on AR Book Finder .  If you did not sign up for Home Connect a parent can email the library to receive a letter with the information to complete the process.
If a student fails an AR quiz, can the test be taken again?
No, once a student takes an AR quiz he/she can never re-take the quiz regardless if they passed or failed the quiz. The AR program tracks the students history of quizzes taken and the data is stored.
GO FOR THE GOLD!!!
Points required to be a Gold Medal Reader:
2nd grade-10 points
3rd grade- 15 points
4th grade- 20 points
5th grade- 30 points

"We have found the Messiah; Come and you will see."