Welcome to Library with Mrs. Coyle
The All Saints Catholic Library is mobile this year! A Book Hub service provides books to classrooms. There will be strict quarantine procedures for all library materials. The library has evolved into a "dynamic" space always ready to move and change to support multiple strategies for academic success.  

2020-2021 BATTLE OF THE BOOKS TITLE LIST
ADVENTURE
Page & Company: The Bookwanderers #1                  By: Anna James
Song for a Whale                                                           By: Lynne Kelly
CLA
The Bridge Home                                                                 By: Padma Venkatraman
CLASSIC
Door in the Wall                                                                   By: Marguerite de Angeli
Five Children and It                                                             By: Edith Nesbit
FANTASY/ SCI-FI
The Beetle Boy                                                                   By: M.J. Leonard
We're Not From Here                                                       By: Geoff Rodkey
Historical Fiction
Lifeboat 12                                                                          By: Susan Hood
Queen of the Sea                                                                By: Dylan Meconis
MYSTERY
Samantha Spinner and the Super-Secret Plans #1     By: Russell Ginns
Wollstonecraft Detective Agency: The Case of the     By: Jordan Stratford
Missing Stone #1
NONFICTION
The Fabled Life of Aesop                                                   By: Ian Lendler
Marching For Freedom: Walk Together,                       By: Elizabeth Partridge
Children, and Don't You Grow Weary
Small Steps: The Year I Got Polio                                    By: Peg Kehret
REALISTIC FICTION
Nine, Ten: A September 11 Story                         By: Nora Raleigh Baskin
Pay Attention Carter Jones                                   By: Gary D. Schmidt
---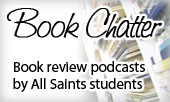 Book Chatter is a podcast produced by the All Saints Library/Media Center featuring student reviews of books in our library.
Visit our latest Book Chatter feature now!
---
All Saints Destiny Quest /Follett App

Even when school is out, students can continue to search for resources. The All Saints school community can remotely access the school library collection 24/7.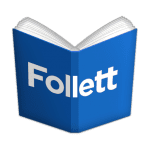 Destiny Discover offers All Saints students a collection of  Ebook titles.  Students can access these Ebooks on any internet-enabled device (phone, iPad, PC).  Access allows students to "browse" the books online for up to 15 minutes (without checking out), or you can check out your book just as you would any print format book.  The Ebook will automatically be returned in 14 days.  Checking the book out ensures that you can access the book online at anytime, or you can download it for reading later in Follett's offline reader.
All Saints Destiny Library Online Catalog
Students 5th through 8th grade have Ebook accounts. Also, check out this video for DESTINY QUEST!
---

Checkout Procedures
Check Out the new books added to the collection. Students are very excited about getting their books, but in order for them to check out another book they must remember to bring back their library books by the due date.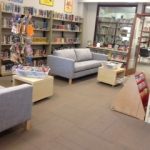 K-2nd 1 Book –Due back in 1 Week
3rd – 8th 2 Books – Due back in 2 Weeks
---
Accelerated Reader Program
The Accelerated Reader Program is a computerized reading enrichment program. Students have the option to read a book and then take a computer quiz that is given in a multiple-choice format to assist in developing comprehension skills.  Students will have remote access to take AR quizzes on campus and at home.
How Does The Library Facilitate The AR Program?
This year the library will initiate an optional reading program for 2nd-8th graders called "BookFlix"…Be A Binge Reader!   The idea is to enter readers into a raffle prize drawing every two weeks for those students that take and pass at least one AR quiz during the allotted time period.  One winner will be chosen from each grade 2nd-8th (not class)  for a sanitized bookmark, special pencil, pen, etc. that has been quarantined in a plastic bag.
For further details, please see our Accelerated Reader Program information page.