Welcome to Library with Mrs. Coyle
The All Saints Catholic Library is open! New modular furniture is on the way to create flexible seating options so that an entire class can safely use the library space. A mobile library service to delivery reserved HOLD books for students in 5th-8th grade will continue this year to provide remote book accessibility!  There will be cleaning procedures in place aligned with CDC requirements. The library has evolved into a "dynamic" space always ready to move and change to support multiple strategies for academic success.  
 Battle of the Books 2021-22 Title List 
Realistic Fiction
Things Seen from Above by: Shelley Pearsall
Wink: Surviving Middle School with One Eye Open by: Rob Harrell
Historical Fiction
War Stories by: Gordon Korman
Prairie Lotus by: Linda Sue Park
Fantasy/SciFi/Dystopian
The Ickabog by: J.K. Rowling
The Last Human by: Lee Bacon
Classic
The View from Saturday by: E.L. Konigsburg
Catholic Choice
Keeper of the Grail (Youngest Templar, Book 1) by: Michael P. Spradlin
Adventure
A Wolf Called Wander by: Rosanne Parry
Mystery
The Wright 3 by: Blue Balliett
Mystery of Black Hollow Lane (Book 1) by: Julia Nobel
Nonfiction
When Stars are Scattered (graphic novel) by: Victoria Jamieson and Omar Mohamed
---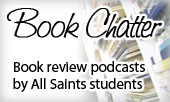 Book Chatter is a podcast produced by the All Saints Library/Media Center featuring student reviews of books in our library.
Visit our latest Book Chatter feature now!
---
All Saints Destiny Quest /Follett App

Even when school is out, students can continue to search for resources. The All Saints school community can remotely access the school library collection 24/7.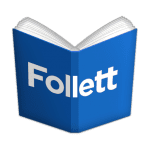 Destiny Discover offers All Saints students a collection of  Ebook titles.  Students can access these Ebooks on any internet-enabled device (phone, iPad, PC).  Access allows students to "browse" the books online for up to 15 minutes (without checking out), or you can check out your book just as you would any print format book.  The Ebook will automatically be returned in 14 days.  Checking the book out ensures that you can access the book online at anytime, or you can download it for reading later in Follett's offline reader.
All Saints Destiny Library Online Catalog
Students 5th through 8th grade have Ebook accounts. Also, check out this video for DESTINY QUEST!
---

Checkout Procedures
Check Out the new books added to the collection. Students are very excited about getting their books, but in order for them to check out another book they must remember to bring back their library books by the due date.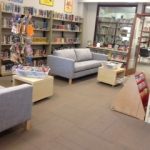 K-2nd 1 Book –Due back in 1 Week
3rd – 8th 2 Books – Due back in 2 Weeks
---
Accelerated Reader Program
The Accelerated Reader Program is a computerized reading enrichment program. Students have the option to read a book and then take a computer quiz that is given in a multiple-choice format to assist in developing comprehension skills.  Students will have remote access to take AR quizzes on campus and at home.
How Does The Library Facilitate The AR Program?
This year the library will initiate an optional reading program for 2nd-8th graders called "BookFlix"…Be A Binge Reader!   The idea is to enter readers into a raffle prize drawing every two weeks for those students that take and pass at least one AR quiz during the allotted time period.  One winner will be chosen from each grade 2nd-8th (not class)  for a sanitized bookmark, special pencil, pen, etc. that has been quarantined in a plastic bag.
For further details, please see our Accelerated Reader Program information page.