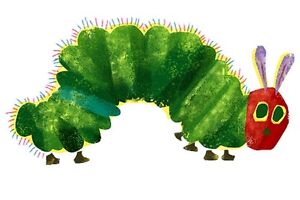 Welcome to Miss Morga's Class
"When little people are overwhelmed by big emotions, it's our job to share our calm, not join their chaos."
-L.R. Knost
---
There is no High Flyer this week.
---
Weekly Review
Math: ordinals
Language Arts: beginning and ending sounds, tracking
Religion: the fruits of the Spirit
Social Studies: Thanksgiving
Science: 
---
Academic Weekly Glance
Math: Chapter 4 skills
Language Arts: writing with beginning and ending sounds, beginning reading skills
Religion: Advent
Social Studies: needs and wants
Science: winter characteristics
---
Daily Homework:
Monday:
Tuesday:
Wednesday:
Thursday:
Friday: 
---
Sight/Spelling Words:
Spelling lists will begin in the second trimester!
Please practice this list of sight words with your child: Sight Word List A
---
Announcements/Notes
Friday, December 3rd we have school Mass. It is also a noon dismissal, please email or write a note if you need your child to attend extended day.

Please check help counter for opportunities to earn shares. 

Please check your child's uniforms to double check they belong to your child. Please also practice having the children be responsible for their own belongings.
We have switched to the winter uniforms. For girls the formal uniform is the long sleeve peter pan collared button down with the jumper. Girls may wear their school sweater as well as tights or socks. For boys the formal uniform is the long sleeve white button down with the blue school sweater vest. On days when the students would typically wear the formal uniform AND we have school mass, boys should wear their ties. PE uniforms are the same for boys and girls: the grey tee shirt and the blue sweatpants with the optional blue sweatshirt.
---
Specials Schedule
Monday: Music
Tuesday: Library
Wednesday: PE
Thursday: Art
Friday: PE
"Lord, I thank you, for your merciful love and your faithfulness."